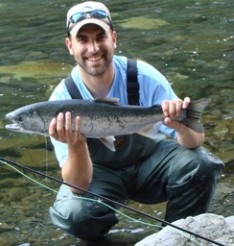 Branden Bornemann
Executive Director
Kenai Peninsula Fish Habitat Partnership Coordinator
(907) 260-5449 ext 1206 branden@kenaiwatershed.org
---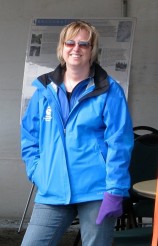 Rhonda McCormick
Accounting Manager
Grant Management
Publication Sales
Run for the River Coordinator
(907) 260-5449 ext. 1203 rhonda@kenaiwatershed.org
---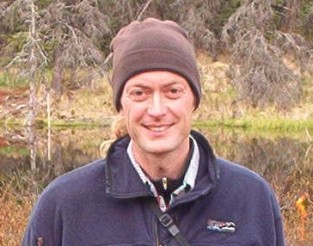 Mike Gracz
Wetlands Project Manager
---
---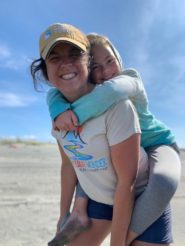 Megan Pike
Education Specialist
Adopt A Stream Coordinator
Summer Camp Director
(907) 260-5449 X1210 meg@kenaiwatershed.org
Profile
Meg found her passion for working with kids in the outdoors where she grew up hiking and fishing on the coast of Maine. While pursuing a career in child development and adaptive outdoor education at University of Maine, she spent five years working at a nature-based summer camp for individuals with varying disabilities and advocating for more inclusion in the outdoors. Moving to Alaska for a new adventure in 2018, she took on the role of Education Specialist at KWF coordinating their long-standing Adopt-A-Stream program. Fostering a connection to nature through watershed studies, Meg spends her time visiting local classrooms to share her passion for salmon, access to water, and being outside.
When not at work, Meg can be found hiking with her pup Indie, floating the river, baking copious amounts of sourdough, digging in the garden, or finding literally any excuse to be in the sunshine!
---
Profile
Galen grew up in the southern Rocky Mountains of New Mexico before pursuing an interdisciplinary education in Human Ecology focused on western water policy and communications. Prior to joining Kenai Watershed Forum, he conducted a Watson Fellowship investigating innovative strategies to support healthy rivers across international borders and helped start a campaign to restore flows to the Rio Grande. Though new to Alaska, Galen is a big fan of the state and will probably never leave. He is passionate about working to sustain the intact salmon rivers that set Alaska apart from the rest of the world.
When he isn't at work, you will find Galen backcountry skiing, trail running, fishing, or cooking.
---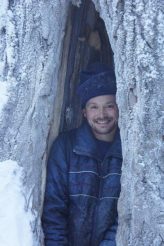 Profile
Ben grew up in Wasilla, Alaska and holds an M.S. in Fisheries from University of Alaska Fairbanks. Benjamin has worked throughout Alaska in diverse natural resource management professions including wildland firefighting, science consulting, and tourism. Outside of Kenai Watershed Forum you can find him working on converting an old bus into an RV, coaching Junior Nordic at Tsalteshi Trails, or watching his dog chase squirrels. He loves reading and hearing about Alaska history.
If Ben could meet any famous person from history it would be the caveman or cavewoman who drew the world's oldest known picture of a salmon, 25,000 years ago on the ceiling of the "Abri du Poisson" cave in France.