Support healthy watersheds on the Kenai Peninsula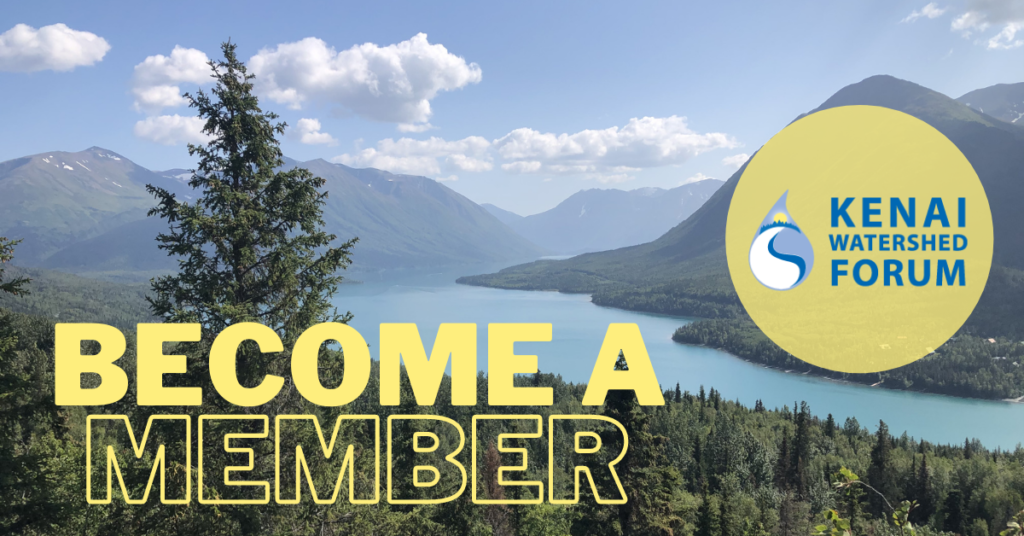 Connect with nature. Connect with community.
The Kenai Watershed Forum focuses on working together for healthy watersheds through collaborative solutions. That collaborative effort includes you! Fill out the form below to join or renew your membership today.
Help protect the lands and waters that matter to you by making a tax-deductible donation to the Kenai Watershed Forum. Your gift will be put to work through our research, education, and restoration programs to promote healthy salmon and trout habitat, clean water, abundant habitat, and resilient communities on the Kenai Peninsula.